Mussila Music is the award-winning app that allows kids to explore the world of music on their own and allows them to gain knowledge without continuous external help.
The app provides hours of musical lessons, games, and challenges, carefully crafted by musical experts and educators, designed to provide a joyful experience.
Not sure about your musical skills? Don't worry, Mussila is perfect for beginners.
Learn - Play - Create
The Mussila way!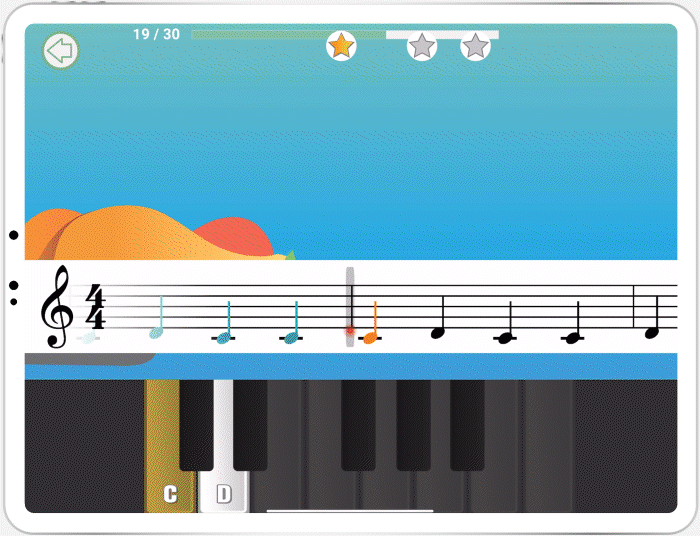 Mussila was particularly useful during the Covid-19 pandemic whilst restrictions meant that there was no singing in school. We used the app, particularly with children aged 5 and 6 years old who had the opportunity to work through the tasks individually and at their own pace. This independent learning and development of their listening and theory skills has proved invaluable and has enhanced their return to practical work this academic year. We now use Mussila as part of classroom activities to help enhance their overall experience.

Nathan Southall, Director of Systems Innovation & Examinations Secretary, Edgbaston High School for Girls - Birmingham, UK
Today, gaming is already a large part of how everyday kids play and use their creativity, yet most of the world's classroom activities are still using pen and paper to try to spark kids' curiosity. From my experience launching some of the world's largest games, I'm certain that the more we connect gaming with education, the more doors will be wide opened through sparks of joy and curiosity, for all kids, regardless of the challenges with traditional learning. This is exactly what Mussila has proven with Mussila Music that kids benefit from all over the world today. Today, we are proud to announce a new subject, English in Mussila Wordplay using the same methodology, providing that long-needed bridge between learning and playing.

Sigurlína Ingvarsdóttir, Board director of Mussila and former Senior Producer at FIFA and former Senior Producer at Star Wars Battlefront
Mussila covers all the areas my younger students need extra help in. From online learning to supplementing in-class instruction, Mussila is exactly what my lower elementary students like about music class. It also helps to isolate and improve the areas that are lacking. Best of all, the kids think it's fun! They see it as a reward.

Matthew Smith, Music teacher at SJA Jeju - South Korea
Through Mussila, we have identified knowledge and skills that could have gone undetected if the students' only options were to express themselves through speech or in writing. My school Tónstofa Valgerðar focuses on special needs education and uses a strength-based approach built on a social model of disability. Our students' rights to quality music education are recognized, and teaching methods accommodate their varied learning styles. Mussila has been instrumental in our work. It has given us a valuable tool through which the students' musicality, interests and strengths are recognized and encouraged. Through Mussila, we have identified knowledge and skills that could have gone undetected if the students' only options were to express themselves through speech or writing. Furthermore, Mussila has encouraged the students' creativity, enabled musical playfulness, and allowed for easy transference of knowledge to their instruments.

Dr. Valgerður Jónsdóttir,Founding director, music teacher and a music therapist at Tónstofa Valgerðar
Research shows that language and music are strongly connected, and the first step is listening skills to learn to listen to music and rhythm and to sing along and learn text in music, that is part of phonological awareness, and that is evidence-based practice.

Ásthildur Bj Snorradóttir, Speech Therapist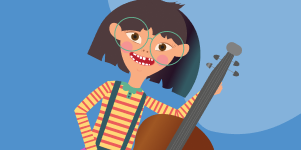 Mussila Music
Master the fundamentals of music
Play along with familiar songs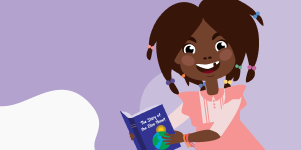 WordPlay
Improve reading comprehension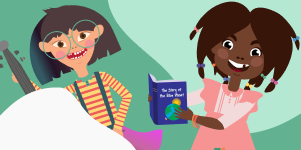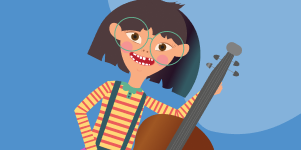 Mussila Music
Master the fundamentals of music
Play along with familiar songs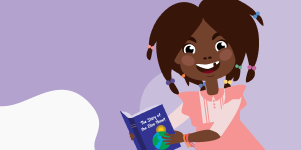 WordPlay
Improve reading comprehension