How to use Mussila Music School
Mussila for Schools works in the same way as the Mussila app: A music-learning mobile app for the classroom & remote learning created for music teachers and children ages 6-12 years old. No instrument needed!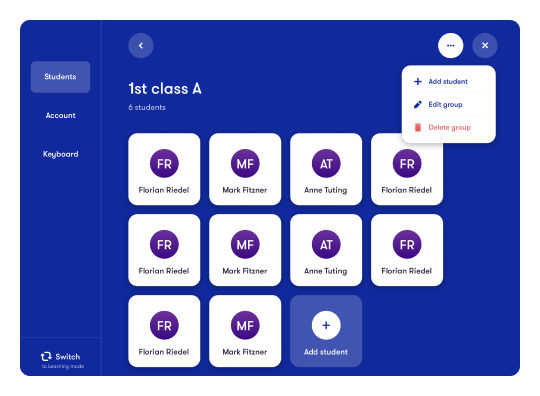 Additionally, teachers can create and manage student groups and student profiles and follow their progress in the app.
Mussila Music School has been translated into 35 languages.
To change the language, click on your account icon on the bottom left. Then click on account and Language to choose your language.