Christmas comes early this year, and we have implemented four solemn Christmas Songs.
These are Christmas Carols for children to learn to play. "Jingle Bells" is one of the best-known and commonly sung American songs in the world. "Deck the Halls" is a traditional Christmas carol. The melody is Welsh, dating back to the sixteenth century. "We wish you a Merry Christmas" and "Away in a Manger" are beautiful English Christmas Carols.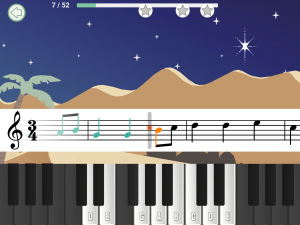 The children can learn to play the tunes with easy "I play, you play" challenges and slowly learn to play the keyboard melody. It is also, of course, a possibility to choose the tone recognition in Mussila. The child can place the device at the acoustic piano and play the song at the Christmas dinner.
Let us celebrate the Christmas season early this year!
Greetings from Mussila!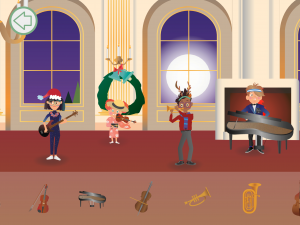 Get Mussila today, and your child will be ready to play at the Christmas dinner!
Get it on: App Store   or Google Play