By Jonathan Duffy, Arctic Meta
The innovative Iceland-based EdTech company, Mussila, has been making waves recently thanks to the incredibly successful Mussila Music School and now are very excited to present WordPlay, a new app that helps kids to grasp the fundamentals of reading. 
Working within the same incredible framework, we've used our unique Learn, Play, Create model to help people learn to read and understand English through play. Through curiosity and gamification, WordPlay helps students to get a complete grasp on the fundamental elements of reading. This app was created with countless hours of consultation from tech and educational experts who are passionate about using technologies to get the most out of the educational experience.  
Most parents and teachers understand exactly how a need for something like WordPlay emerged in the wake of the Covid 19 pandemic. Schools were forced into an online system, and many were concerned that their children wouldn't receive the same quality education they normally would. This sparked the team at Mussila to look at how we could take our award-winning formula and apply it to educational disciplines outside of music, and with that, WordPlay was born. 
So what exactly is WordPlay? How does it help children learn to read? Can it be used by schools? Read on to find out all this and more. 
What is WordPlay?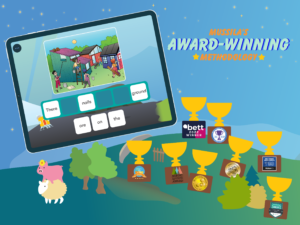 WordPlay is a new application that takes kids through all aspects of reading and comprehension. It is an innovative tool that can be used by kids autonomously or as part of a regular reading curriculum. 
The main idea behind wordplay is to cash in on the intuitive nature most children have when it comes to video games and applications. Kids love playing games, swiping screens and being entertained. In recent years many parents have worried that screen time is something that should be limited, but the team behind the WordPlay application have found a way to keep the enjoyment kids get out of digital technology and use that as a method to teach them. 
Wordplay isn't just for kids either; the app can be a perfect companion for people of all ages who would like to learn or improve their English. 
How Does WordPlay Help Children Develop?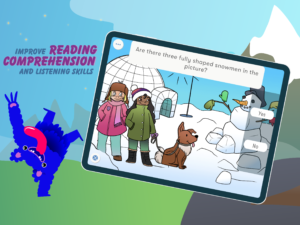 The WordPlay application helps children develop by focusing on two main elemental skills required to be able to read successfully; these are Reading Skills and Comprehension Skills. Most people are used to hearing these two things put together, teachers are always talking about reading and comprehension, but they are, in fact, different skills. 
Reading Skills
Reading skills are the literal steps taken to decipher characters and form them into audible sounds. Most people don't really understand or even consider how much humans need to learn in order to read a word on a sign or in a book, but it's actually a very complex but marvellous thing. 
To put it into perspective, in order to read, someone needs to first learn a series of symbols (the alphabet). Each of these symbols has an associated sound and sometimes multiple sounds it can make depending on how it is situated with other symbols. They then need to learn what happens when these symbols are put together; which of these symbols are pronounced and which ones aren't? What happens if two of the same symbol are put together? 
Comprehension Skills
Comprehension skills are all about understanding. To put it simply, it's not enough to be able to see letters and accurately pronounce the word that they spell. To be able to successfully read, kids need to understand the meaning behind words and how that can change depending on things like the tense, context and other words used with them. 
How Does the WordPlay App Work?
WordPlay is incredibly user friendly; this was one of the main ideas behind its creation. The principal idea is that the app is able to be used by kids without the need for parental or teacher supervision. WordPlay is basically the app equivalent of 'Plug and Play.'
Anyone who uses WordPlay simply opens the app and follows the onscreen instructions. Users of WordPlay are taken through an entire English reading curriculum without missing any important steps. All of the lessons in the app have been carefully prepared with expert input. 
What is the Learning Methodology Behind WordPlay?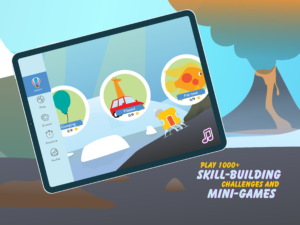 The team behind WordPlay have already experienced a great deal of success with their previous application, 'Mussila Music School' (more on that later), and they have applied the same core methodology in teaching people how to read. The core methodology can be summed up in three words; Learn, Play, and Create. 
About Learn, Play, Create
Most educational experts agree that play is incredibly important for the development of children. It helps them to discover their world and negotiate their place within it. Play is often where kids learn about who they are and what they are capable of. Play can also be an incredible tool when it comes to education. Incorporating a level of play or fun in educational instruction has been shown to increase knowledge retention, keep students focused for longer and is, in general, just more fun than learning without it. 
The main methodology behind WordPlay involves positively exploiting play to 'Gamify' a student's education. Within the application, children begin by learning everyday words and expanding their vocabulary. This is done by following onscreen instructions and interacting with entertaining scenes. 
The next point is where they play. They take the knowledge they have acquired and put it into practice in games, puzzles and quizzes. The final of the three cornerstones of the WordPlay methodology is 'Create.' Here is where kids are encouraged to create and build their own stories in the app's story creator. 
All of these together help to educate, consolidate information and expand on concepts while being incredibly engaging.
Can I Use WordPlay At Home With My Kids?
WordPlay can definitely be used at home. In fact, there is a specific version of the application designed specifically for this. The WordPlay for Parents application is aimed at giving kids a great source of reading tuition that can prepare them for school or be used as an additional resource once they have already begun. 
It is designed to be used without the need for parental supervision, so parents don't need to be with their kids the entire time they are using it, but the app is fun enough that it might become a new activity parents and kids can do together. 
Can Children Use WordPlay in Schools?
Just as there is a version of WordPlay designed to be used at home, there is also a version specifically aimed at schools. The concept behind WordPlay for schools still uses the same award-winning formula, just with some specific additions to make it an incredible tool for teachers. 
Within WordPlay for schools, there is a teacher's desktop where educators can access information on student profiles and their progress. Teachers can create an unlimited amount of individual or group profiles which makes the application more versatile when it comes to individual classroom needs.
Students can also access their WordPlay accounts remotely, so this means setting homework might actually become a whole lot more fun.  
WordPlay for schools allows teachers the opportunity to cater this unique piece of EdTech software to their needs. No two classes or students are ever the same, and good teachers are always trying to find ways to increase the literacy of their students while making it engaging and fun. Now there's a simple way to take advantage of the technological advancements available with a few clicks in an app store. 
How Can Schools Sign Up to Use WordPlay?
a
The easiest way to sign up to use WordPlay as a school is to start a free trial. Currently, all schools are eligible for a free trial to use the application from the time they sign up until the end of the current semester. 
The free trial includes all of the premium features and doesn't need a method of payment. All school accounts also receive a 45-minute call to help set things up to make sure educators are maximising the benefits they get out of the app. The team behind WordPlay also encourages teachers to join the 'Teacher Panel' in order to give feedback and facilitate improvements. WordPlay was the creation of many experts, but real-world experience is just as valuable and will only make the app even better. 
How Much Does WordPlay Cost?
One of the best pieces of information about the WordPlay app is just how affordable it is. For parents, lifetime access to the application is a one-off cost of $19.99. Parents can also gain access to WordPlay and its sister app, 'Mussila Music School' together in a bundle for just $5.99 per month. 
For schools, the price is just $7.99 per seat for a year.  
How Can I Download the WordPlay App?
WordPlay is available in the Apple App Store and Google Play. It can be downloaded for free to any supported device, and from there, after creating an account, it's super easy to begin a free trial. 
What Other Learning Apps Does Mussila Offer?
WordPlay was made possible because of the work a dedicated team put into creating its companion app 'Mussila Music School.' The Mussila Music School takes the same principles applied to learning to read (in WordPlay) and uses them to give students a complete musical education. 
One of the best things about the Mussila app is that it allows kids the opportunity to learn the structures and techniques required to read, understand and play music without the need for expensive instruments or private lessons. Just like WordPlay, it has versions for families and schools and has already created a load of buzz online with happy customers, so much so that Mussila has won a bunch of education and technology awards (excuse the humble brag). 
Conclusion
At the end of the day, any form of educational assistance is always helpful when it comes to childhood literacy. If the method in which it is delivered is engaging, innovative and exciting, kids will stand to gain even more from their exposure to it. So take a look at WordPlay today and see for yourself why it should become a 'must have' application for any family or school.