By Jonathan Duffy, Arctic Meta
The team at Mussila have worked very hard on creating exceptional EdTech solutions to enhance the learning experience for kids all over the world. Their first offering to the educational application landscape was Mussila Music. This application uses gamification to facilitate an entire music curriculum for children across a variety of ages. 
Mussila Music has become an award-winning application, and it's easy to see why. Mussila uses a unique four-point approach to teach, 'Learn, Play, Practice, Create.' Through interactive activities, Mussila music covers all the necessary steps kids should take in order to get a complete understanding of how music theory, music practice, music tuition and music creation work, and now it's about to get even better. 
Mussila is very happy to announce a new feature to be added to the 'Create' section of the app called Loopy Tunes!
What is the Loopy Tunes Feature in a Nutshell?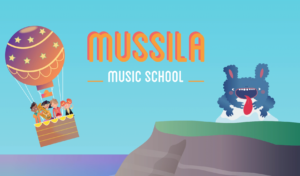 Loopy tunes is the latest addition to the 'Create' branch of Mussila Music's program. It is the fourth game to be added to this section of the course. The other three are Mussila Planets, Music Machine and Mussila DJ. 
The basic idea behind Loopy Tunes is that kids can use the skills they have learned within Mussila Music to create their own beats, tunes, melodies and music. This is a great way for students to see how far their music skills have come and to also get creative juices flowing. 
What Are the Loopy Tunes Steps?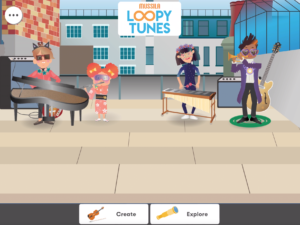 Loopy tunes is set up a bit like other digital audio workstations that some adults might have seen or even played around with, like Garageband, Audacity or Logic Pro. It's not as complex as they can be, but it still has a similar intuitive layout where musical ideas can become a reality. 
The basic idea is that kids have a 4 member band. Each member can play different instruments and combined together, they will be able to perform a song that is created within the app. This is all done through four basic steps using Sequences, Rhythm, Mixing and keeping time to a Metronome. 
There are a lot of variations and endless possibilities because players don't have to use all the members of the band, and there are 15 different instruments to choose from.
Sequencer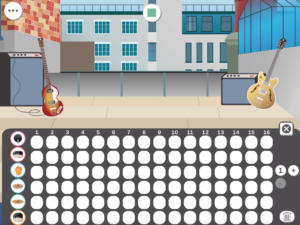 Within the Loopy Tunes sequencer, there are 4 available lines, one for each band member. Within the 4 lines, there are 16 boxes which represent up to 16 steps for each bar. The player can choose 4, 8, or 16 notes per bar depending on how simple or complex they would like their song to be.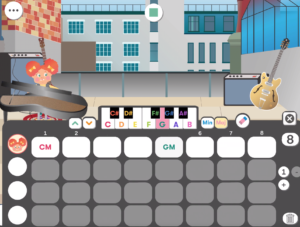 The full length of the song can reach up to 4 pages which means that at full capacity, each band member can have up to 64 notes. 
Using their musical knowledge, kids can input notes and choose if they would like them to be major or minor. They can also play with monophonic and polyphonic melodies with 3 octave options. The band they are creating can play chords or melodies depending on their preferences.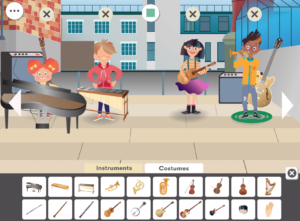 They can spend as much time as they like playing around with different instruments and different chord combinations to see what they sound like together and if they enjoy what they hear. 
Rhythm
The Rhythm of the song that is created isn't designated to a band member; it has its own option. Here kids can use a drum machine to create the beat of their song. They have a kick, snare, high hat, cymbal and tom tom. They can choose 4, 8 or 16 steps per page and can once again program it for up to 4 pages.   
Mixer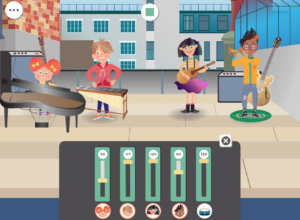 Once they have their song and rhythm set, it's time to get into some mixing. Within the mixer, players will find a soundboard with faders. Each band member has their own fader that is clearly labelled with their face. Each fader can be moved up or down between 0 and 120. 
This is where kids can decide if they want the drums a bit louder, or maybe they want to bring a bit more guitar out. 
Metronome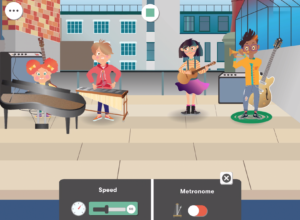 Here is where kids can play around with the speed and tempo of their song. They can adjust the BPM between 60 and 138. There's also a built-in metronome that players can use to help keep in time; it can even be used to help them when they might play live. 
What Other Customisations Can You Do?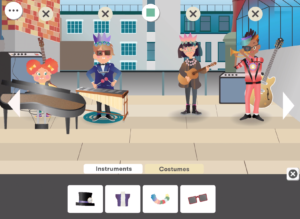 The playing doesn't just stop with the music creation; there are many other elements to their virtual band that players can customise. 
Clothes and Accessories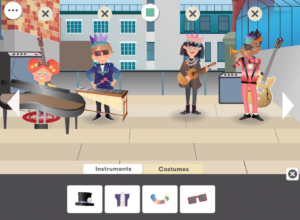 Kids can play around with different items of clothing and accessories to customise the members of their band. They can select the band member and add things like sunglasses, clothes, hats and other accessories to make their creation reflect what's in their imagination. 
Different Backgrounds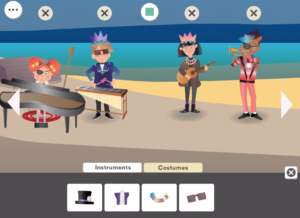 Players can also change the location that their band is playing by swiping to switch backgrounds. There are many to choose from, so they can be jamming in a garage, vibing with some tunes on the beach or even playing for their fans on a rooftop, just like The Beatles. 
Saving, Loading and Collaborating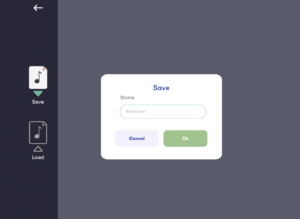 Once they are happy with their band and song, kids can tap the round button with 3 dots at the top left of the screen to save what they have put their heart and soul into. They can also load previous songs to work on again and even share their song with other users to work collaboratively. 
How Can You Download The Mussila Music App?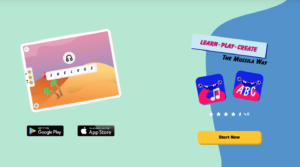 The Mussila Music app is available in the Apple App Store and on Google Play. There are versions of all of Mussila's offerings available for parents and for schools, each with specific differences to help enhance the experience depending on the desired outcomes. 
The Mussila for schools range includes a teacher's panel that allows them to track students' progress, set work and create lesson plans to get more out of class time.
To find out more or to see which Mussila product would be right for your child, check out the full range today.  
Conclusion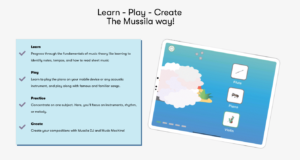 The new addition of Loopy Tunes to Mussila Music is set to provide hours of entertainment, education, and a love for music to kids all around the world, and this kind of addition is only a taste of what's possible for the full range of Mussila EdTech Solutions.