By Jonathan Duffy, Arctic Meta
Since the turn of the millennium, the world has been heavily influenced by some incredible technological innovations. Tech has propelled advancements in almost every industry on the planet. Everything from the way people communicate, to logistics and supply chains, to medicine to even the way people clean their houses.
Technological advancements have led the way for almost every industry on the planet, and throughout the coronavirus pandemic, tech has also proven to be an essential element of any business' means to survive and thrive in difficult conditions. The digital revolution of the 21st Century has had an overwhelmingly positive effect on life, people and society, but what about schools?
Many people can agree that without digital innovations, many schools wouldn't have been able to provide an education to millions of kids for the last two years. Between 2019 and now, technology and new tech solutions went from being strange new things to becoming essential tools that make it possible to reach educational goals in ways that were never possible before.  
Without digital learning, many kids wouldn't have been able to progress with their studies throughout the Coronavirus pandemic. It's become clear that digital learning is not a scary new thing but, in fact, something essential that will continue to influence how children learn. 
So how exactly is digital learning going to change schools and education? Why is it changing so quickly? What are the benefits of digital learning? Read on to find out more.
What Are the Main Benefits of a 21st Century School?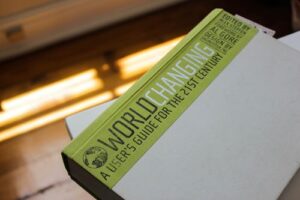 Apart from simply being a very different kind of school to the ones of the past, a 21st-century school is also one that presents some great benefits to students, teachers and parents. 
Learn From Anywhere in the World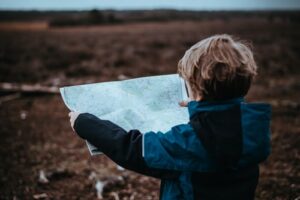 Traditionally, the kind of education that was available to a student was often dictated by where specifically they lived in the world. This used to mean that the location they lived in could either have a positive or negative benefit on their potential educational goals. In the past few years, many employees have started to reap the benefits of working remotely. There has been an economic shift towards understanding that people don't necessarily need to be in one particular place to be able to perform the tasks detailed in their job description. 
This kind of innovation is also starting to change the way people look at physical spaces within education. The digital innovations of the 21st Century are helping to level the playing field for kids all over the world. Nowadays, and even more in the future, the place someone lives won't define the possibilities available to them. 
Ability to Change What Children Are Working on to Keep Up With Their Interests and Abilities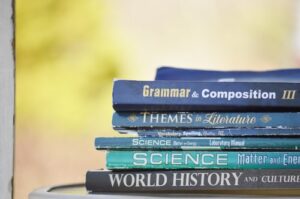 There are so many variables that will determine if a student's education is successful. These can include things like the qualifications of teachers but also things like the type of learning environment that is established. 
It's very important to be aware of the fact that no two students are ever the same and don't always have the same or even similar needs. In order to accommodate this, to get the best results, educational institutions need to be flexible in their approach. 
Students will always have different interests and abilities. They will also pick up and master new skills at different times. In the traditional educational model, those who aren't able to demonstrate proficiency in the designated time slot would be left behind. It would be up to the student or their parents to figure out how to catch them up in their own time. In schools of the 21st Century, there is the ability to make accommodations for situations like this. 
This change has enabled many different kinds of students to have equal footing within the educational framework with their colleagues in ways that were never possible before, especially for neurodiverse students. 
Choosing Times of Learning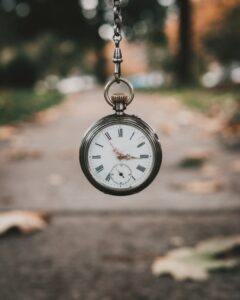 Without sounding too harsh, it is a bit old-fashioned to assume that every single student can achieve the same level of productivity at the same time every single day. Nobody expects this of adults, so there shouldn't be a reason to assume the same for kids. 
For example, there is a general understanding that when humans become adults, they usually fit within two categories; there are morning people and everyone else. 
The time of day during which people are the most productive is as individual as a fingerprint. There are so many factors that come into play when it comes to the moments when children learn that many people don't even think about. Did they sleep well the night before? What else have they got going on that day? Are they feeling well? To put this into perspective, nobody assumes that someone who has a migraine would operate at maximum capacity, but what about when someone is experiencing a migraine but doesn't know how to communicate that they are experiencing one? 
The schools of the 21st Century are able to better facilitate education in a way that enables students to get back to lessons or learn when they are more productive. 
What is the Difference Between 20th Century Learning and a School of the 21st Century?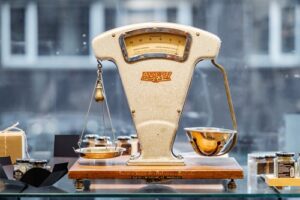 The primary difference between a school of the 20th Century and a school of the 21st Century is that in the previous Century, a 'one size fits all approach' was enough. Most experts now agree that in order to get the most out of an educational experience, the institution needs to understand who they are instructing and exactly how to make the instruction work for them. 
A 21st Century education will also impart knowledge and skills that weren't previously deemed to be important for all students but now, data has shown they are essential for future success. 
What Does a 21st Century School support?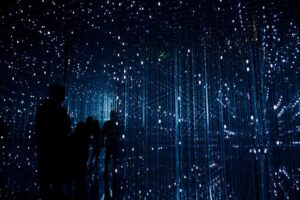 There are quite a few different skills that 21st Century schools support in a much greater way than the schools of the past. There are, however, four basic skills that will definitely give students of today a greater advantage over the students of the past. 
Creativity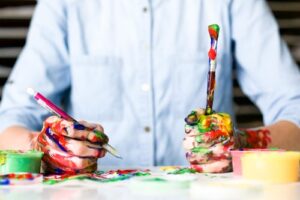 Creativity is an essential part of the development of young learners that was often overlooked in the past. The reason this elemental skill is so important is because the people of the modern world often need to find ways to solve problems that involve thinking outside of the box. 
Creativity isn't just about arts and crafts; it's also about using pre-existing knowledge and data to innovate. It can also be about giving students the means to express themselves or the points they are trying to make in different ways. 
21st Century schools are able to facilitate and encourage creativity thanks to digital technologies. A student doesn't just have to deliver an oral report; they can now accompany it with impressive visual aids through things like Google Slides or Canva. 
Creativity encourages kids to think differently about things which can, in turn, have dramatic positive effects on the way they perform research, present findings and process the information presented to them. 
Critical Thinking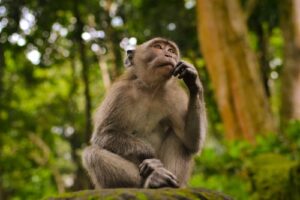 One skill students today must develop to a much greater extent than students of the past is the ability to think critically. Critical thinking is the ability to take information and assess its validity. 
Almost every person on the planet has had some sort of experience with misinformation in the past couple of years. It's a huge problem that never really used to be as prevalent. In the modern world, it can be hard to sift through articles and news stories to find grains of actual truth, and the ability to think critically is increasingly proving its worth. 
It is hoped that through the increased level of critical thinking taught in schools of the 21st Century, the people of the future won't just accept a Facebook newsfeed story as true; they will ask questions about the story until they can be satisfied it's a true and factual resource. 
Communication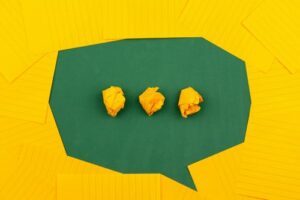 It has never been easier to communicate with others than it is now. The scope of how students are able to learn communication skills and develop their own methods for communicating has been amplified by the digital revolution. 
It's very important for all students to learn and develop effective communication skills, but it's not always easy. Some kids don't have the natural confidence to speak up or approach those they don't know too well. Modern-day classrooms are combatting this by using digital solutions to better facilitate communication. This not only assists shy kids in communicating, but it can also help build their confidence and self-esteem like never before. 
Collaboration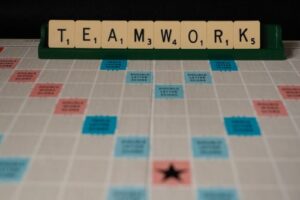 All students need to learn how to effectively work with others. Learning the skill of collaboration guides students in understanding how to handle the obstacles that can be present when working with others. It helps them to consolidate their own feelings about their classmates and work with them or around them to complete tasks. 
It has been demonstrated that children who learn to effectively collaborate with others usually do better than those who don't. They also tend to outperform the same kinds of peers as adults. 21st Century schools are fostering and nurturing collaboration with the help of innovation, knowledge and technological advancements like applications to facilitate this. 
Why Does a 21st Century School Need EdTech?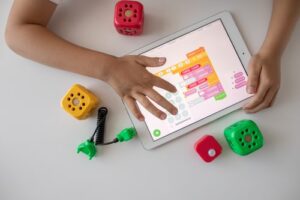 EdTech is an abbreviation of 'Educational Technology.' It is the process of using technology to enhance the educational experience for students. EdTech and 21st Century Schools basically go hand in hand because they complement each other. 
The implementation of EdTech is needed in the schools of today and the future because it has shown that it eliminates many problems facing students and educators but also facilitates better results when used in conjunction with good quality materials and instructors. 
Edtech helps students to have access to streams of information and educational resources that were never available to them before. It closes gaps that have been traditionally created by geography, ableism and access to income and also frees up time so that teachers can put more of their focus into delivering great lessons.  
How Can Mussila Support 21st Century Schools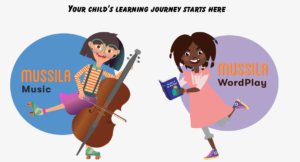 Mussila is an EdTech company that was created to develop innovations for education that use the best elements of the tech world. The first product Mussila created was the award-winning application, 'Mussila Music.' This app uses gamification to deliver an entire music curriculum to kids. 
Mussila has a special 'Learn, Play, Practice, Create' approach, which keeps education engaging but also incredibly effective. This formula is so effective that the team at Mussila put it to good use with a second offering called 'WordPlay.' WordPlay uses the same award-winning approach to help children learn how to read English. 
All of Mussila's products are available in two different versions; one for parents and one for schools. 
The parents' versions are designed so that they can be used autonomously, so the application can be something parents and kids do together, but it doesn't require supervision for those moments where kids want to play on their own. 
The schools' versions of Mussila applications have a special teacher desktop that will allow educators to check on student progress, assign homework and even create lesson plans. The schools' versions also come with technical support to help get set up and can be experienced with a free trial to see if they might be a viable solution before committing. 
To find out more about the EdTech solutions Mussila has available, check them out in the app store.
Conclusion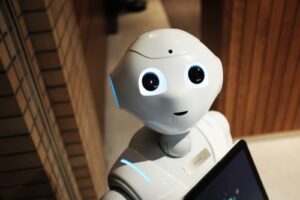 Nobody can be certain what the future will hold for education and schools, but if the past 50 years are anything to go by, the future certainly looks bright, and Schools of the 21st Century will become fascinating places of great foundational learning that will set students up in ways that were never possible in the past.