The working landscape shifted dramatically over the past month. With most offices around the world temporarily closed, parents, and teachers find themselves adjusting to life while working from home. But this isn't the normal work from home situation because children are home too! Now, parents, especially parents who are teachers, must divide their time between children and work and sustain educational pursuits outside of the classroom. No matter what you do for a living, establishing a healthy learning environment for your child is as important as your job while you work from home. 
Challenges For Parents And Children
For many, working from home presents its own set of challenges. Parents must adapt to new routines, adjust to remote work tools (does everyone have a second monitor?), and maybe, hardest of all, maintain a high level of productivity while worrying about COVID-19 and family. Managing professional and familial expectations can be overwhelming, but it doesn't have to be. Here are some tips to help you along:
Set a schedule for the day

While it's impossible to have the same daily routine, you and your kid will benefit from knowing what to expect on a given day.

Get outside for a break

Weather and public health services permitting, of course! Spending time outside will give you a chance to refresh for your next round of work. It also allows you and your child to spend quality time together.

Be realistic

Setting manageable expectations for you and your child are crucial for meeting goals. Think of it this way, have some short term goals with instant gratification.
Some children will continue their studies online in virtual classrooms, but, depending on a number of factors, this isn't always the case. If a dedicated educational program isn't in the cards because of parental work obligations or other reasons, there are many resources that parents can use to help their children establish new school routines. Here are a few more tips and tricks to help you get started. And yes, we can and will get through this! All you need is a little planning, a lot of patience, and the right children's educational app.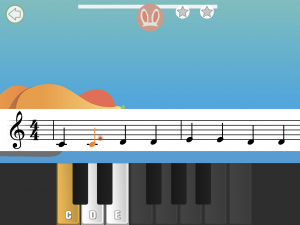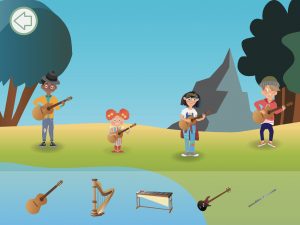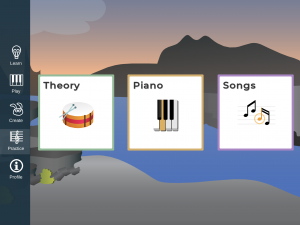 Here's Where Mussila Can Help!
There are many kids' apps in the App Store and Google Play, but it's hard to determine what's best. Here's where Musilla can make your life easier. If you're allowing more screen time than usual, ensure that the screen time is good screen time. With a music learning app like Mussila, your child or your music student will benefit from its gamified experience. Children acquire essential cognitive skills while learning to read sheet music, playing piano music games, and more! Learning music and music theory is as beneficial to young minds as learning another language.
Mussila is an internationally recognized music learning app for kids aged six and above. The curriculum is educator-designed, and Finland's Education Alliance has officially recognized its value. It's the kind of app that will give you peace of mind because the screen time is educational. You can even play along with your kid, but the app truly shines as a self-learning tool through play.
Bring The Classroom To You
While teachers and parents may not have the time for dedicated classroom or 1:1 experiences (virtual and at home), Mussila offers parents and teachers a way to stay current with a child's progress by receiving periodical updates. These updates present fantastic opportunities to be engaged in the child's learning process. Bring the classroom home and encourage and inspire your child to get the most out of their learning experience. 
Here's where your child's Mussila musical journey will go:
The Learning Path

Progress through the fundamentals of music theory like learning to identify notes, tempos, and how to read sheet music

Develop a sense of rhythm and timing through games with recognizable songs

Identify different instruments by sound through games like "Memory" and more
The Play Path

Learn to play the (virtual) piano! You can also use a keyboard at home through the app if you have one

Play along to familiar songs like Happy Birthday, Mary Had a Little Lamb, Twinkle Twinkle Little Star, and more!

Graduate to more involved pieces from Swan Lake and The Magic Flute

And eventually tackle the masters like Bach, Beethoven, and Mozart
Regardless of where your child is on the Mussila learning path, you can practice and play along with them. No music experience necessary! Here are some of our tips to help you motivate your child to practice along the way.
So, as families around the world adapt to the new normal, remember that establishing a new work routine for you and an educational routine for your kid(s) is one of the best things you can do to help yourself and your family get through this. And remember, Mussila has helped thousands of children develop a life long love of learning, pandemic or not! You can download Mussila from the App Store or Google Play for your phone or tablet.